Free Overnight Campervan parking with rental of e-bikes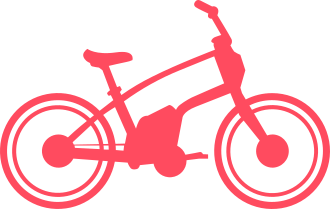 Duration: 7 Hours
Location: Wanaka, Otago
Product code: PU0X0Q
FREE OVERNIGHT CAMPER VAN PARKING ON FARM IF RENTING 2 x e-BIKES
All day and overnight parking at farm is free of charge.
Rent minimum 2 e-bikes for $150 per person
If you want to use the farm as your base of operations for sightseeing the whole Wanaka region, you can do this on our e-bikes with unlimited battery swaps.
Arrive any time from 10:00am
Split a full day e-bike rental across 2 half days if you arrive later in the day - fantastic trails starting right from the farm.
If you want to book the e-bikes in advance, we have a generous rain guarantee refund policy if too wet to ride.
Informal parking for this offering adjacent to Camp Hill Road entry gate. Unpowered sites with no facilities. Fully self contained camper vans only and must use own on-board bathroom facilities. No dump site and no water so come prepared. BUT ..... you should see the views from your hot tub on the escarpment above if you upgrade !!